How to Detect Child Bullying and Help Children Navigate School Violence
Detecting signs of bullying in our children is crucial to develop proper ways to fight against it. Dr. Rina S. Santiago-Guia encourages speaking to our children each day about school activities, maintaining regular contact with their teachers, and just keeping up with their routine. The more involved we are, the easier it is to spot behavioral changes.
Doing Good TogetherTM (DGT) is a national nonprofit that works to make volunteering and service, along with daily kindness, easy for every family. Learn what the Doing Good TogetherTM Service Fair participants and volunteers do to bring smiles and hope in their community.
MBBP First Reveal Event introduction


Mrs. Kelley, PTA President speaking about Victoria's dream and encouraging the students to dream ¡Lets make dreams come true together!
A Kid's Journey To Making A Difference
Author: Sammie Vance
llustrator: Talitha Shipman
What started as 8-year-old Sammie Vance's mission to get a buddy bench for her school to fight loneliness grew to be so much more. Now Sammie is making a difference beyond her hometown. In her first-ever book, Sammie shares how she's encouraging others through recycling, community, giving, determination, bravery, helping, be herself, and celebrating. She wants to inspire the world one kid at a time.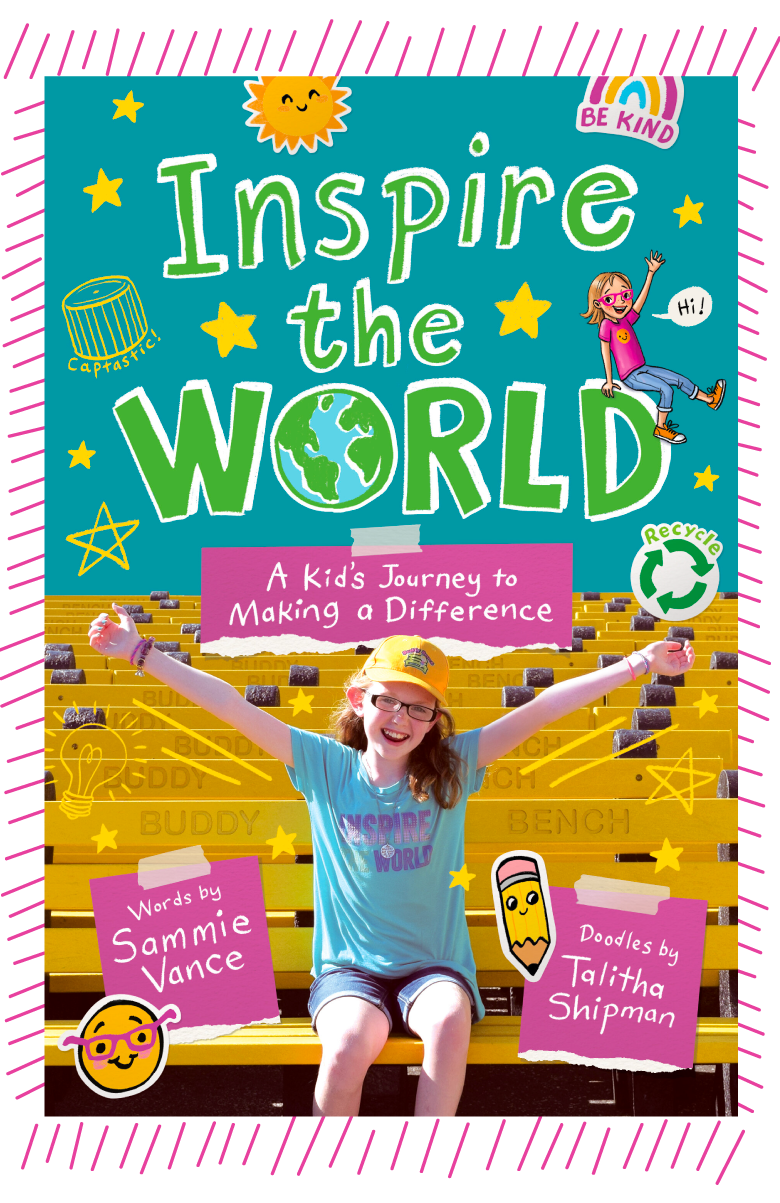 Your support and contributions will enable us to make real changes.
Every little bit counts!